Back to School with Organic Valley
Back to School with Organic Valley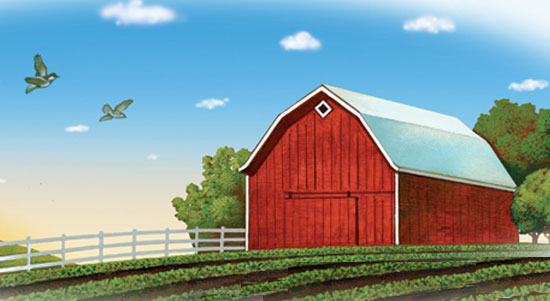 Organic Valley, one of the longtime leaders in organic agriculture, has announced that its 2010 back-to-school campaign will benefit the Center for Ecoliteracy.
Here's how it works: Starting in August, for every person who visits www.organicvalley.coop/future and enters to become eligible to win prizes (including a free year of products), Organic Valley will donate $1 to the Center for Ecoliteracy. This will help us distribute our latest acclaimed book, Smart by Nature: Schooling for Sustainability, to schools, education groups, and parents at our seminars and other events. You can also enter your community's school for the chance to win a free copy of Smart by Nature. We're excited to report that 4,386 schools have joined the fun so far! The 25 schools that receive the most "votes" will win, so rally your colleagues, friends, and family to go online and show their support. The contest ends September 30, 2010.
We're honored to be partnering with Organic Valley, the largest cooperative of organic farmers in the U.S. Founded in 1988 by seven Wisconsin farmers, it now represents 1,652 farmers in 33 states and four Canadian provinces who share ownership of the company and provide a rich diversity of more than 200 products (including dairy, meat, soy, and produce). Its mission — to promote the health of rural communities by preserving the family farm — aligns with our own longtime commitment to sustainable agriculture and community building.
Organic Valley is also one of those rare businesses that recognize the importance of systems thinking: "We believe the Organic Movement embodies a philosophy that seeks to integrate the parts into a whole. Through this philosophy, organic farming is the art of cooperating with nature and a constant process of seeking balance between the parts and the whole." We couldn't agree more!
As our children return to classrooms for the fall, we encourage you to support the Center for Ecoliteracy and Organic Valley in our efforts to secure a healthier future for all.