Cooking with California Food Conference
Cooking with California Food Conference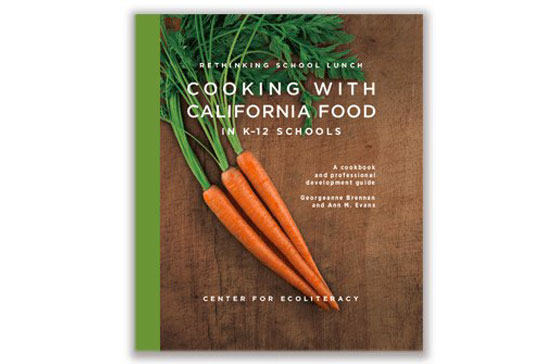 The Center introduced its new Cooking with California Food in K–12 Schools: A Cookbook and Professional Development Guide, which presents exciting and practical strategies for cooking from scratch and incorporating fresh, local food into school meals, at an August conference and cooking school at UC Davis.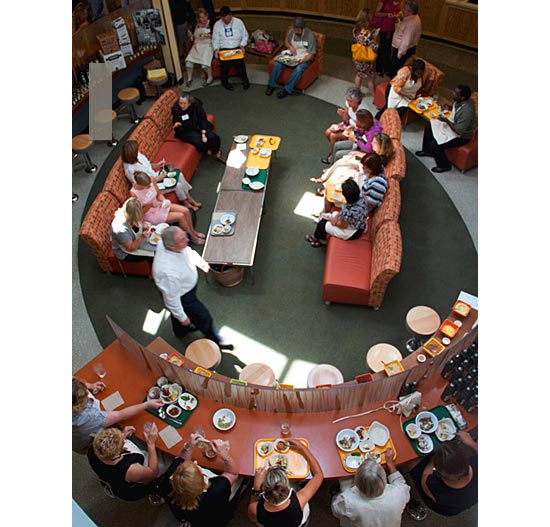 We hosted the conference in partnership with the TomKat Charitable Trust, with support from UC Davis Dining Services and UC Davis Center for Nutrition in Schools.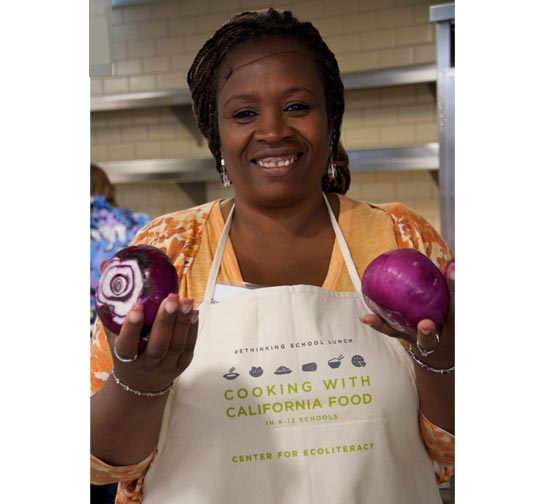 Designed for school food champions across California, the conference attracted innovators from 41 school districts with a total enrollment of 1.3 million students — nearly one in five California children. Collectively the assembled directors serve more than 200 million school meals annually.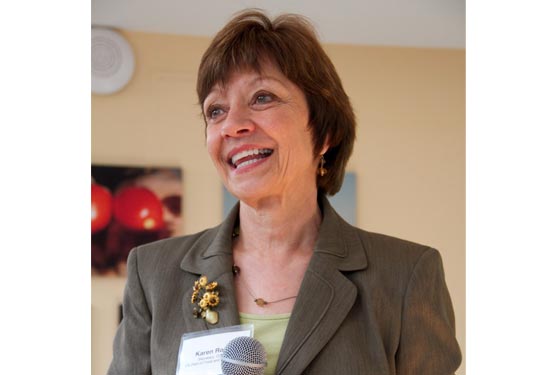 The Hon. Karen Ross, Secretary of the California Department of Food and Agriculture, offered an upbeat, inspiring keynote address about the role of agriculture in California, then participants donned aprons and hairnets for hands-on cooking experiences with chefs from the UC Davis Quarto Dining Room, a LEED-certified green facility dedicated to sustainable practices.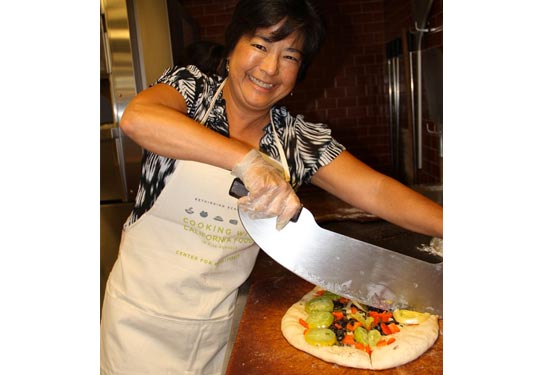 Participants included innovators in school food service, purveyors of fresh fruits and vegetables, academic food systems researchers, and representatives from the California Department of Education, Division of Nutrition Services.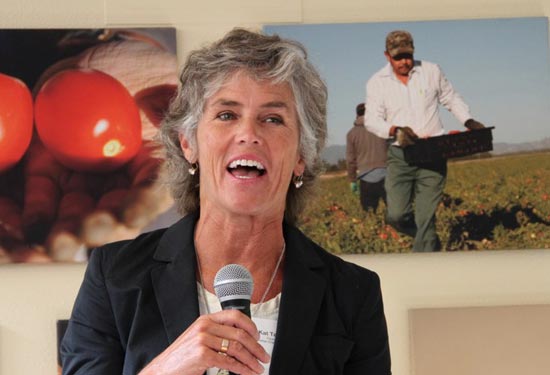 With 900 million meals served yearly in California schools, we wanted to seize the opportunity for innovation and change. As Kat Taylor (shown above), president of TomKat Trust and I wrote in Cooking with California Foods in K–12 Schools, "What better way is there to build healthy lifelong eating habits, support student well-being, and promote our economy and environment than by offering delicious, appealing meals that celebrate our agriculture abundance and rich cultures?"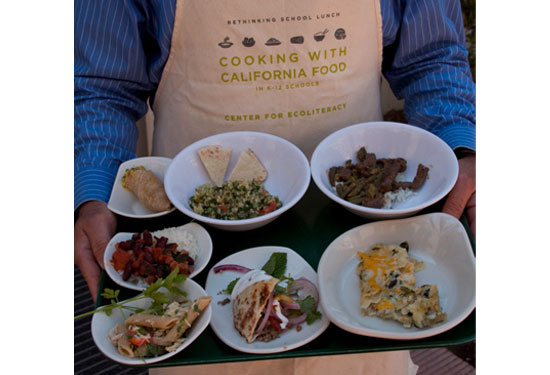 Healthier children enjoying better food, while supporting sustainable agricultural practices and invigorating local economies — that's a menu we can all support.