Countering Climate Misinformation - in the Classroom
Countering Climate Misinformation - in the Classroom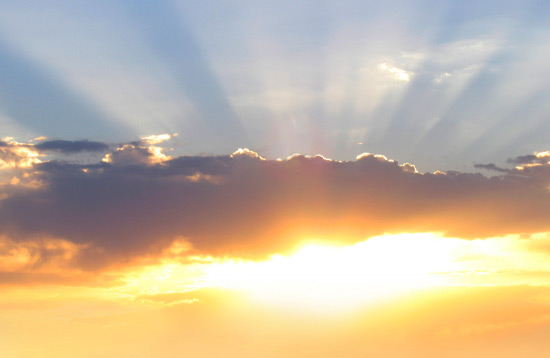 Back in college, a group of us worked with local high school students to see what methods were most effective in encouraging behavior change and climate change comprehension. One of the exercises we did early on was to dispel any climate myths through a mental model exercise.
"Draw a picture of what you think causes climate change," we'd asked.
While some of the drawings included smokestacks and cars and funny squiggly arrows traveling between the sun and the earth, invariably a common element shared among the drawings was ozone holes.* That or a blank stare and an empty sheet of paper.
Many of the students I worked with came from low-income communities, with no access to grocery stores or easy public transportation. Talking to them about climate change and how important it is to ride your bike or eat healthier always ended up feeling ... wrong ... especially when you heard their stories (like how just last week, one of them lost a cousin to a gang shooting near their school.) Hopefully I've gotten better at making the links between climate change and local community impacts, behavior change and health since then, but it's always a work in progress.
Nevertheless, talking to these 14- and 15-year-olds about climate misconceptions overcame the misperception that climate science is too difficult to teach or understand. By the end of the course, while we may not have changed everyone's behaviors, students came away with a much better and deeper understanding of climate change. Al Gore's An Inconvenient Truth also helped a bit.
Reinventing how we share science
Since that day, I've come to firmly believe that no scientific concept is too difficult for someone to understand. This is especially important given the latest climate misinformation and attacks on scientists by climate deniers. How do you fight their pretty pictures and skewed information? Have your own pretty pictures (and videos and stories), backed with hard evidence. Scientists and climate advocates are learning to use more metaphors and avoid academic jargon. (Maybe someday, when our science education gets the resources it deserves, people will know the difference between a theory and a hypothesis, but until then, don't say "our theory is...")
To do this, and to show that scientists are capable of talking about climate science to the general public (and should be doing more of it), NOAA and NASA have both rolled out new websites that explain the science behind climate change. NASA in particular has front-and-center a great intro video, with Avatar-age graphics and compelling images that show, among other things, the difference between weather (which climate deniers harp on) and climate change. The video talks in metaphors (water vapor is a "climate wildcard") and visually shows how NASA collects data. Climate science is not a mystery. Its impacts are felt here and worldwide. And education is key (as seen by the ever-more-frequent Educator tab on government websites).
Reframing the classroom climate discussion
This new awareness about how to talk about climate change is long overdue. In Hunter Cutting's latest blog on reframing the debate on climate science, the message is just as relevant to education as it is to the media. Here's my run-down of how his recommendations on reframing can be applied to science educators.
"The Messenger"
Just as scientists don't always make the best messengers when speaking alone, science educators need to bring in voices outside academia, so that students can relate to actual experiences and people impacted by climate change. It wasn't enough for me to talk about the impacts of climate change to my group of students. I had to connect them to farmers (like those already in their family!) who were suffering crop losses due to increasing droughts.
"The Message"
Climate advocates need to "call out the politics" behind the distorted messages of climate deniers, according to Hunter. Likewise, climate educators need to build a solid basis of understanding behind how science is done, how to sift fact from fiction and do good-ole-fashioned journalism – in essence, how to think for yourself. What is the scientific method? What's a theory and what's a hypothesis? What's the evidence? How are the climate, land and water systems linked? And how do you discover what's fact and what's not in what you read? This clearly applies to any type of science lesson, whether you're taking about watershed conservation or biodiversity.
"The Audience"
Know your audience. Where are they coming from? How much do they know about their own communities, their watersheds, their climate-related behaviors? And back to the mental model exercise, what preconceptions do they already have about climate change? Asking these questions not only engages students in the classroom, it makes the issue something in which they feel personally invested.
"The Setting"
This is similar for both speaking to a general audience through media outlets and speaking to a room full of students. Establish the current setting through images, videos and stories of how climate change impacts are happening here and now, as well as abroad. Talk about the droughts, hurricanes, and floods that are happening with increasing frequency and intensity. Start local and expand to the global. Talk about what kids their age are experiencing in Botswana, in India, in Nepal. Each person should realize at the end of the day that they are a global citizen, that they can reach out, that they can make a difference.
* The ozone hole is a whole other issue and does not cause global warming, as some people think, although the two are connected. Many ozone-depleting compounds are also greenhouse gases, for instance. But ozone depletion happens at the much higher stratosphere, while the "greenhouse gas effect" happens closer to the earth's surface.

Do you have other ideas to share about climate education? What's worked for you (as a student or as a teacher) in the classroom and what hasn't? Please add your comments below.

This essay appeared originally in the blog of International Rivers, "In Hot Water."