Help Is Just around the Corner
Help Is Just around the Corner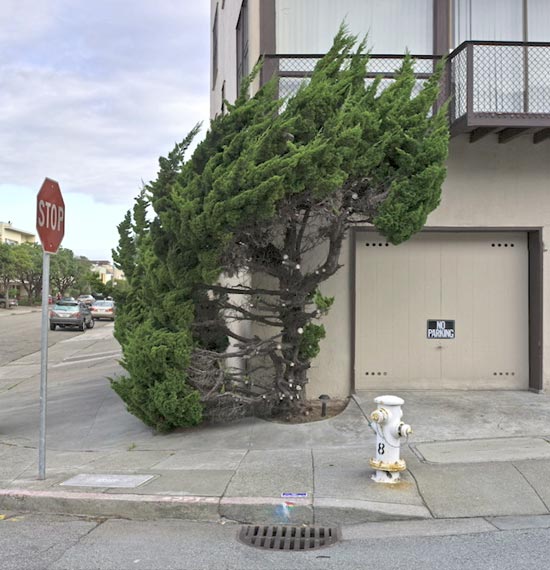 Photos: Alan George
This Arbor Day (April 29) you can make a leafy difference without even planting a tree. It's all part of a growing movement that helps turn citizens into well-trained stewards of their urban forests.
(And in case you're not sure whether city trees deserve special attention, just browse through these photos of trees taken around San Francisco.)
Recently, New York City has opened tree care to a cadre of volunteer citizen pruners. In a step towards reducing year-round maintenance costs on its nearly 600,000 street trees, NYC Department of Parks & Recreation has partnered with Trees New York who developed the Citizen Pruner Tree Care Course, which trains adults and teenagers in tree care and pruning. After completion of a training course that includes field work on New York streets, certified graduates are allowed to apply a clipper or saw to city trees, in an effort to "care for and protect these lungs of the city."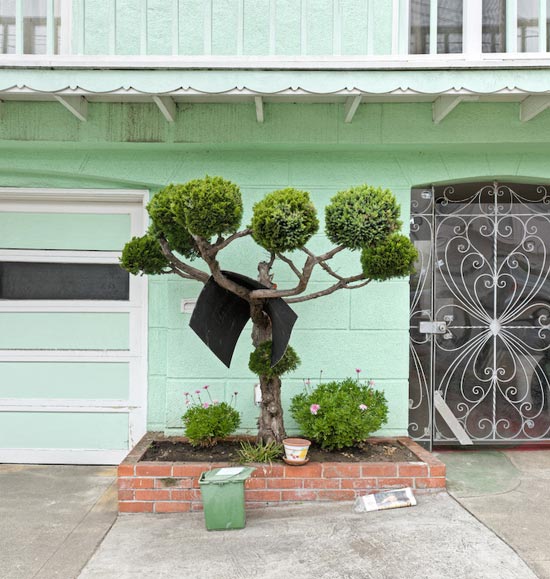 This ABC video provides an overview of the program, featuring the appropriately named Lisa Pollard.
On the opposite side of the country in San Francisco, Friends of the Urban Forest, a nonprofit that believes that trees are a critical element of a livable urban environment, promotes a larger, healthier urban forest through community planting, maintenance, education, and advocacy.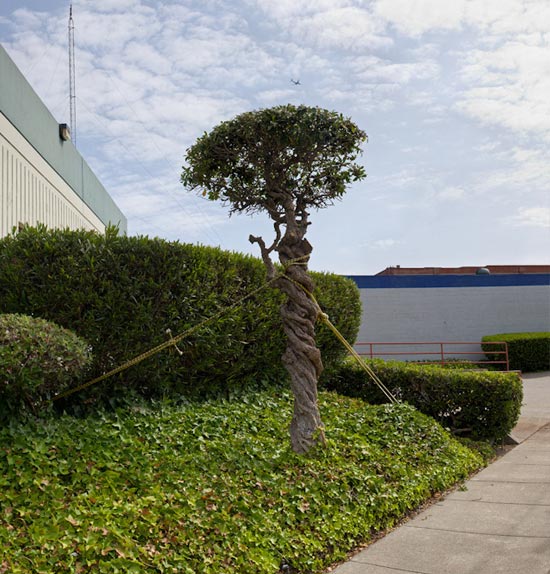 Friends of the Urban Forest sponsors a Youth Tree Care Program and courses in Citizen Forestry. And recently, in response to to San Francisco's 2006's Permeable Sidewalk Landscaping Permit, the organization provides guidance on how to remove pavement to create sidewalk gardens that provide a host of ecological and economic benefits to urban environments.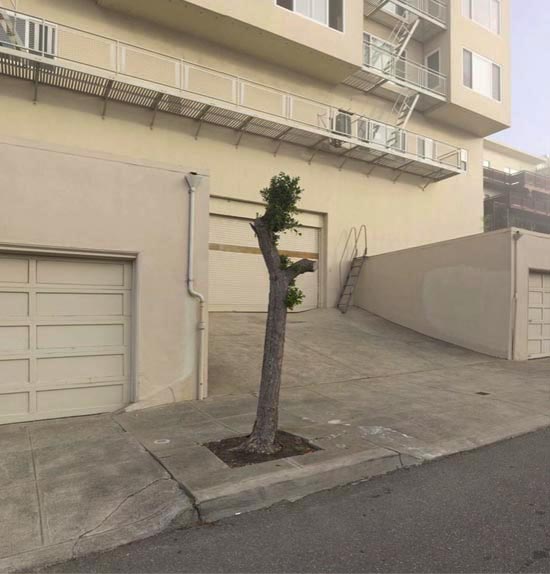 If you need any further motivation this Arbor Day, watch this slideshow of funny, shocking, and wistful city trees from Alan George, the photographer who provided the photos for this post. It's set – perfectly – to Coldplay's "Help is Just Around the Corner" – and let's hope that help isn't any farther away than that.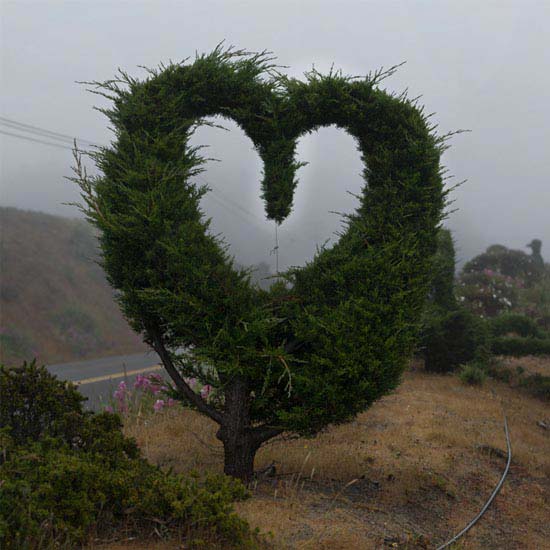 Do you know of other urban forestry groups around the country? Can you recommend summer gardening programs for young people? Please share them with us, below.