Upcoming Event: School Food Innovator Series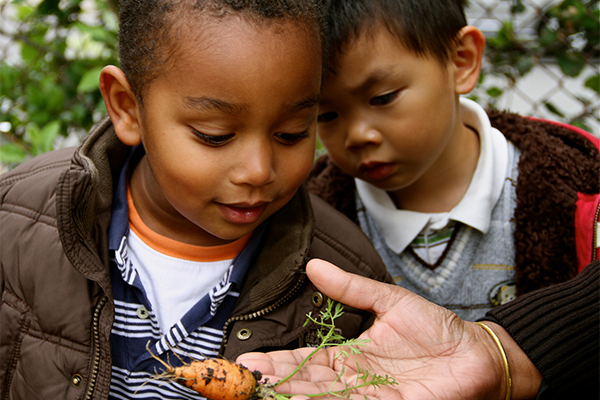 Virtual gatherings for California school nutrition professionals focused on leadership, inspiration, and cultivating a successful school nutrition program.
November 30, 2022
1:30 – 2:45 p.m. PST
Join us for our next School Food Innovator Series: Spotlight on Farm to School.
Guest speakers:
Amy Garfinkel, Farm to School Network Lead, California Department of Food and Agriculture
Janelle Manzano, Farm to School Specialist, San Diego Unified School District
Moises Plascencia, Farm to School Coordinator, Santa Ana Unified School District
Erin Primer, Food and Nutrition Services Director, San Luis Coastal Unified School District
This session will highlight connections between the school cafeteria, garden, and classroom in the California Food for California Kids® Network. Are you starting with just a handful of seeds? Working to connect with local farmers? Managing a successful grant program? Guest speakers will share how they did it and how you can, too. Breakout rooms provide a space for you to meet other school nutrition professionals and brainstorm farm to school opportunities for your district.
Don't miss the chance to learn about farm to school innovation and connect with peers!
November 9 2022
show