Upcoming Event: School Food Innovator Series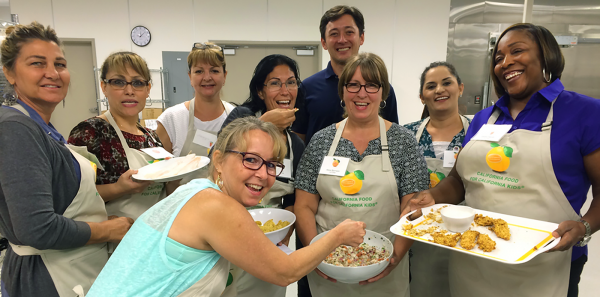 Virtual gatherings for California school nutrition professionals focused on leadership, inspiration, and cultivating a successful school nutrition program.
September 21, 2022
1:30 – 2:45 p.m. PT
Happy back-to-school season! Join us for the first installment of this school year's School Food Innovator Series: Putting School Meals for All into Practice.
This session will feature special guests from the California Food for California Kids® Network who will share strategies for promoting meal participation, serving more freshly prepared ingredients in the cafeteria, utilizing kitchen infrastructure funds, and increasing productivity for your food service staff. There will be breakout rooms to connect directly with other school nutrition professionals and brainstorm strategies for communicating about School Meals for All to your school communities.
Don't miss this opportunity to expand your skill sets, connect with peers, and win free California Food for California Kids swag!

September 8 2022
show