A Memorable School Lunch on the Gila River Indian Reservation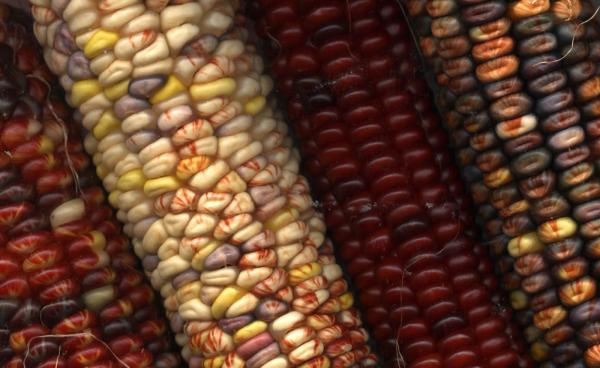 Try to recall the most remarkable lunch you've ever had in a grade school.
Mine was remarkable not only because of the food that was served, but also because of the people—both young and old—with whom I ate. It was the people's cultural traditions and their link with their distinctive landscape through food that made the entire experience so memorable.
It happened at a primary school on the Gila River Indian Reservation, where the River Pima currently suffer from an epidemic of obesity and diabetes. But just a few blocks away from the school was a Senior Center, where elderly farmers met. They had grown up in the days when the native desert crops they raised prevented their people from the suffering associated with diabetes and obesity.
When the school teachers asked for some lessons about the value of fresh, healthy, ethnic foods from the Pima past, I suggested that we invite the elders over to help the students prepare for an old-fashioned Thanksgiving—one in which all foods were locally grown, and were part of the Pima heritage long before the Pilgrims and the Wampanoag shared their first Thanksgiving.
Over the weeks preceding the feast, elders came into the classroom to explain to the students how to harvest and prepare various traditional foods. But they did more than that. Through their stories about the foods, they offered us lessons in agriculture, biology, history, geography, nutrition, and cultural studies. By the time we celebrated this timeless feast, we had been nourished not only by the foods themselves, but also by the elders' stories and songs, their humor, and their sadness over recent changes in the diet.
Imagine, in your own school, a meal that tastes of the very landscape and watershed in which the cafeteria sits. A meal that tastes of the stories first told by people who farmed or fished nearby, long before the school was built. Imagine a day when each school lunch will be a celebration, a thanks-giving for both nature and culture. Hunger for that taste.
June 29 2009
show