Big Ideas: Linking Water, Power, and Sewer in K-12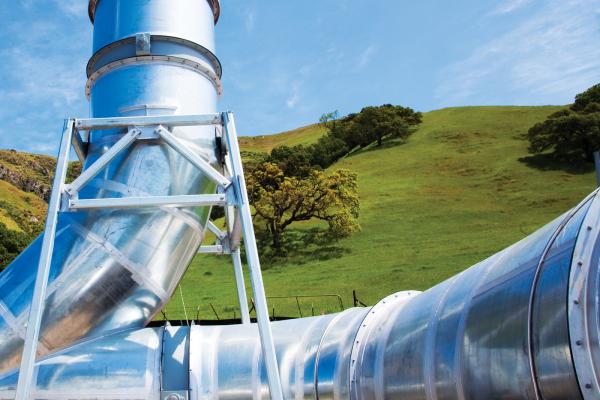 A Center for Ecoliteracy – San Francisco Public Utilities Commission partnership.
This publication is an addition to the Center for Ecoliteracy's suite of Big Ideas curriculum resources. It was commissioned by the San Francisco Public Utilities Commission (SFPUC) as a guide for educators, curriculum developers, and schools to engage students. It stems from the commitment of the Center and the SFPUC to nurture the next generation of environmental stewards.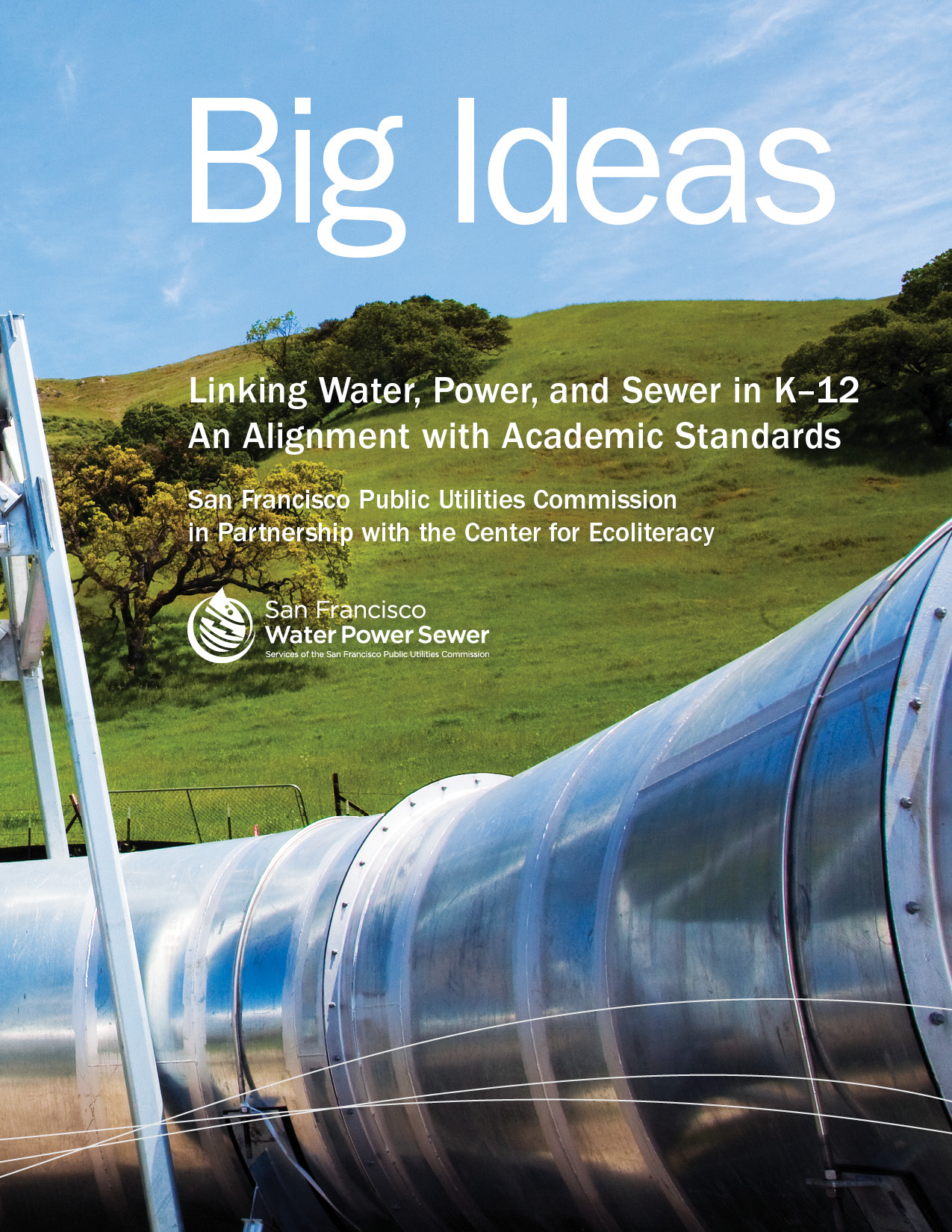 Big Ideas identifies key concepts that link water, power, and sewer. It highlights learning objectives that are essential to understanding the interconnectedness of San Francisco and the surrounding ecosystem. It is aligned to Next Generation Science Standards, Common Core State Standards, and History–Social Science Standards for California Public Schools, and offers successful education strategies as well as sample student activities that:
maximize student participation by engaging students in collaborative work;
increase students' ability to support their thinking by using evidence;
create opportunities to share student thinking through the use of visual representations, data, oral presentations, and use of internet sources;
prompt students to synthesize information, make connections, and draw conclusions;
encourage students to analyze historical and current events through the lens of environmental justice;
develop students' willingness to speak up and take risks; and
apply analytic thinking to content materials.

Download Big Ideas: Linking Water, Power, and Sewer in K–12 on the SFPUC website.
With issues of equity and access in mind, Big Ideas: Linking Water, Power, and Sewer in K–12 incorporates creative strategies to help support students with limited English proficiency or learning differences, students of color, and other underserved populations. Educators' use of such strategies can have a significant impact on these students' ability to imagine themselves as environmental stewards, engaged citizens, and valuable members of the community and workforce.
A previous Big Ideas, created by the Center in partnership with National Geographic Education (2014), identifies key concepts that link food, culture, health, and the environment. It is also available as a free download.
The Big Ideas resources are published by Learning in the Real World®, the publishing imprint of the Center for Ecoliteracy.
November 3 2016
show