School-Community Kitchens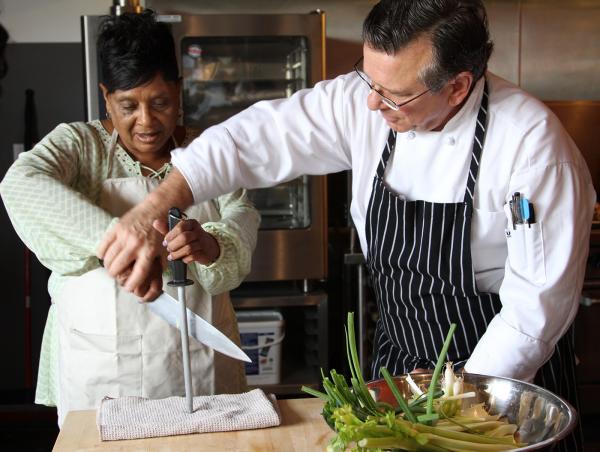 A school-community kitchen presents a new kind of social contract: a public school kitchen, used by both the school and the community as a resource for educational, vocational, and production purposes.
The kitchen optimizes a public space to support student health and improve academic achievement; promote justice and equity; and enhance food security, emergency preparedness, and the economic advancement and vitality of local communities.
School-community kitchens are rooted in three movements: (1) the growing effort to improve school food, (2) the creation of full service community schools, which attend to the health of the whole child within a family and community context, and (3) a national and international movement on behalf of community kitchens. School-community kitchens are an example of what author and farmer Wendell Berry calls a "solution which causes a ramifying series of solutions."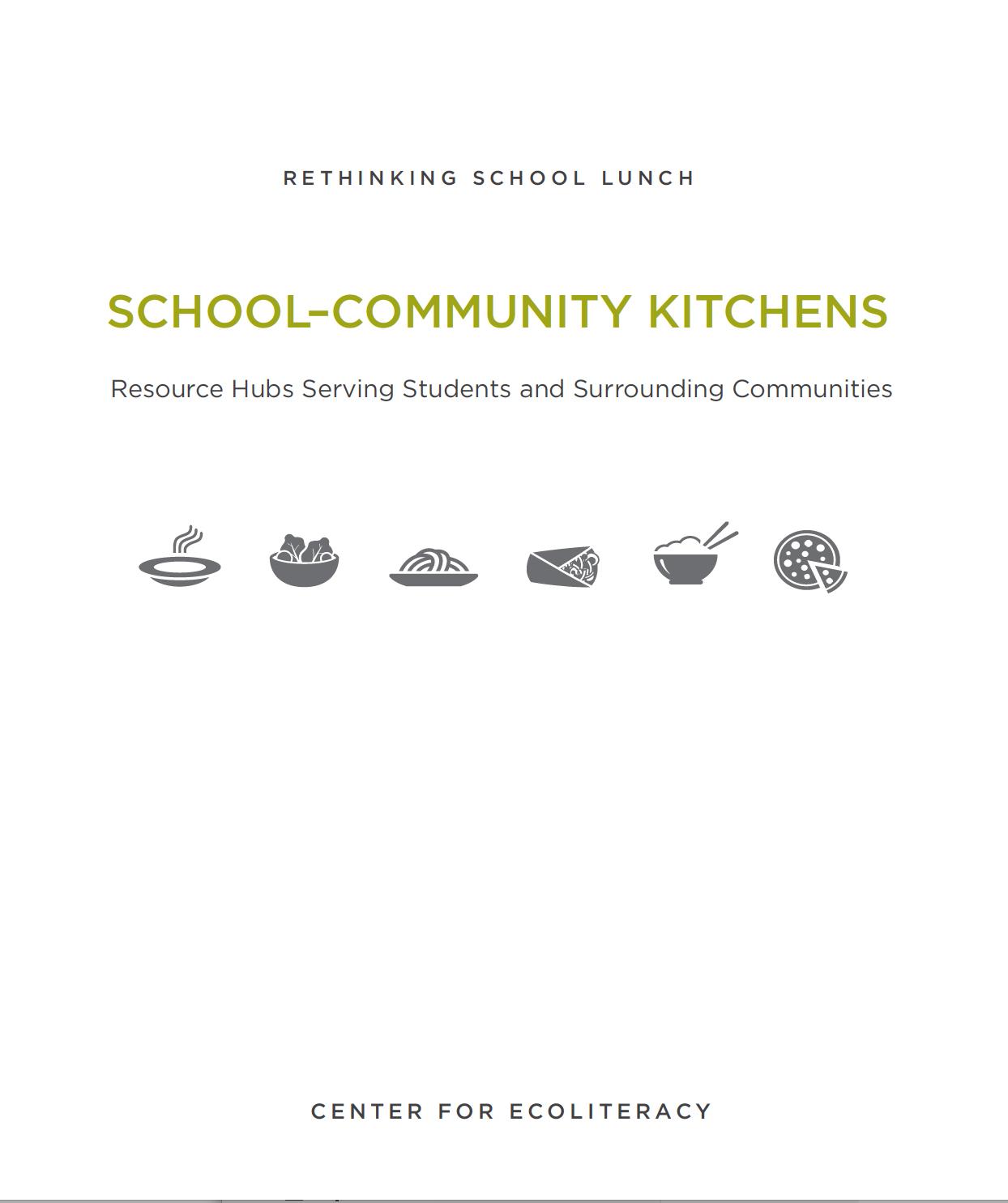 Creating school-community kitchens throughout the Oakland Unified School District was a major recommendation of the Center's yearlong Rethinking School Lunch Oakland Feasibility Study.
This paper by Center program coordinator Jacob I. Wright describes origins of the school-community kitchen concept, illustrates the potential of school-community kitchens, and presents examples showing the variety of community kitchens now in operation around the U.S.
Download School-Community Kitchens PDF [4 mb]
March 14 2012
show