California Food for California Kids®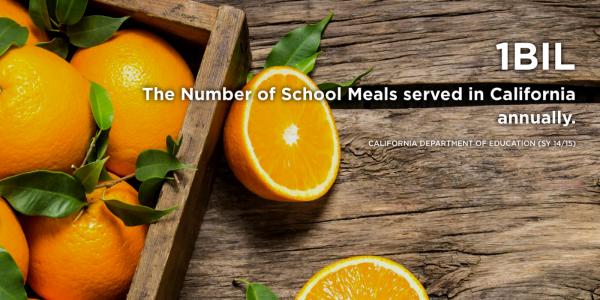 A partnership of the Center for Ecoliteracy and the TomKat Foundation, California Food for California Kids is a comprehensive statewide initiative designed to increase students' ecological understanding about where their food comes from and how it reaches the table, improve children's health and academic achievement, celebrate the abundance of California agriculture, enhance the state economy, and benefit the environment.
California Food for California Kids supports district-level operational excellence and leverages the magnitude of public school meals—over 1 billion served each year in California—to effect positive changes in the food system through the purchasing power of school districts. The initiative provides an array of programs, resources, and inspiration for school food service professionals, educators, and school communities. It operates at multiple levels of scale, including a statewide network, regional clusters of school districts and their partners, and with programs operating within individual school districts.
To learn more, visit www.californiafoodforcaliforniakids.org.
October 17 2012
show