California Food for California Kids®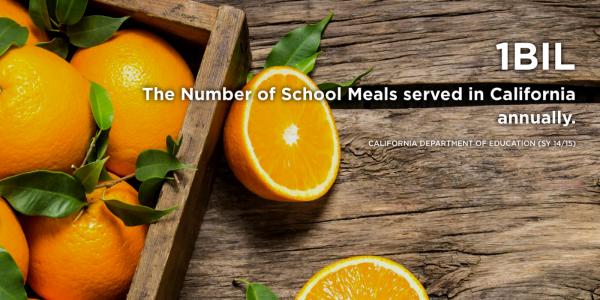 A partnership of the Center for Ecoliteracy and the TomKat Ranch Educational Foundation, the California Food for California Kids initiative builds the capacity and commitment of school districts to provide all students with fresh, locally grown food and educate students about how our food choices can make a difference to our community and the planet.
We partner with a growing network of 89 public school districts in California that collectively serve over 330 million meals a year to over 2 million students. We support leadership that provides students with healthy opportunities for eating, learning, and growing through trainings, convenings, advocacy, and resources for education and professional development.
When participating districts serve more fresh, locally-grown food they support student health and academic achievement and benefit local economies, communities, and the natural world.
To learn more, visit www.californiafoodforcaliforniakids.org.
October 17 2012
show