California Food Service Directors Presented with Innovation Awards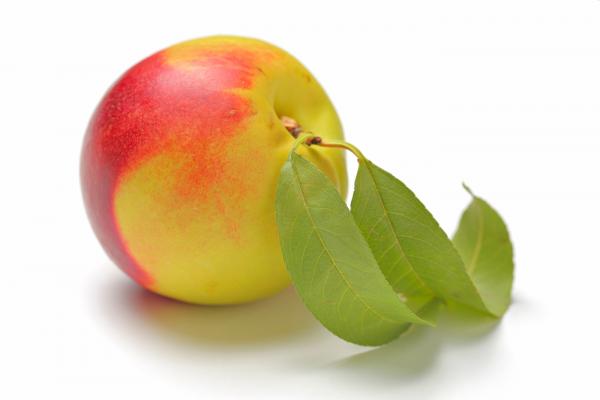 The Center for Ecoliteracy has presented its California Food for California Kids 2013 Leadership Award to Rodney Taylor, Director of Food and Nutrition Services for the Riverside Unified School District. It has also presented California Food for California Kids 2013 Innovation Awards to six districts from around the state.
The awards, part of the Center's California Food for California Kids™ initiative, were announced November 14, 2013 in Palm Springs at "Celebrating California Food and Cultures," the Center's pre-conference event at the California School Nutrition Association's annual meeting.
The California Food for California Kids initiative provides ideas and inspiration for incorporating fresh, seasonal food in school meals; preserving the environment; and promoting local and regional economies and agriculture. The awards recognize the leadership and imagination of nutrition services directors and districts in furthering this movement in their areas.
CALIFORNIA FOOD FOR CALIFORNIA KIDS 2013 LEADERSHIP AWARD
Rodney Taylor, Director of Food and Nutrition Services
Riverside Unified School District
Rodney Taylor has been a leader in school food service since the late 1990s, when he introduced farm-to-school salad bars in the Santa Monica–Malibu Unified School District. They were so successful that they edged out pizza and Sloppy Joes, and were soon offered at every school. When he moved to Riverside, he announced that he would sell students only the very best: fresh food that would keep them healthy. He promised parents, "I will take your five-year-olds and teach them to be lifelong healthy eaters."
He introduced a grab 'n go breakfast and breakfast in the classroom, launched a farm-to-school program, increased the fruits and vegetables in school lunches and offered nutrition education to increase knowledge of and improved attitudes toward locally grown produce. In addition to his farmers' market salad bar, he introduced cooking carts, chef and farmer visits to the classroom, Harvest of the Month teacher training, school gardens, and trips to farms and farmers' markets. Meanwhile, he traveled widely — evangelizing for healthy school meals and inspiring others to nurture lifelong healthy eaters.
CALIFORNIA FOOD FOR CALIFORNIA KIDS 2013 INNOVATION AWARDS
Alvord Unified School District — Pamela Lambert
Innovation: Systems Change by Cultivating Community
In order to create a culture supportive of healthy food and lifestyles, Pamela Lambert designed events that brought the community together around health and wellness — arranging walks with the mayor, parents, and students and a health fair in the guise of a day at an indoor trampoline park. She got to know her staff as people, meeting with each of them, learning about their families and what was important to them.
Working with the Center for Ecoliteracy, she also supported her staff with professional development to prepare them to cook meals from scratch. They are now using their exemplary facilities to cook up new recipes such as Asian bowls with brown rice and locally grown broccoli.
Fort Bragg Unified School District — Pilar Gray
Innovation: Noyo Food Forest: Growing Fresh Produce Consumption in a Remote Rural District
In collaboration with a local nonprofit, the Noyo Food Forest, Nutrition Services helped create a small working farm on the district's high school campus. While the farm may not produce great quantities of food, it still has a significant impact on what students eat. Says Gray: "If one head of broccoli comes out of the garden, the kids will think it all comes out of the garden, and they'll start eating broccoli!"
The Fort Bragg team also buys apples, pears, tomatoes, peppers, carrots, melons, squash, onions, and other fruit and vegetables from other local small farmers — meeting them at farmers' markets and enticing them to sell to the school when they drive into town to make deliveries to grocery stores.
Oakland Unified School District — Jennifer LeBarre
Innovation: "California Thursdays"
In partnership with the Center for Ecoliteracy and with Community Alliance with Family Farmers, OUSD introduced a positive new program in 2013: California Thursdays. Through this initiative, the district offers a lunch comprising fresh seasonal ingredients sourced straight from the nation's breadbasket one Thursday a month.
In order to achieve this objective, the district has created innovative strategies to procure more locally produced food, develop new recipes, develop staff training opportunities, and market to the community.
San Diego Unified School District — Gary Petill
Innovation: Fun and Fast Themed Food Carts
The district's Food and Nutrition Services staff rolls out an estimated 400 themed carts every day to spots where groups of students — from football players to shy ninth-graders — gather.
Among the offerings: grilled garden burgers, chicken fajitas, build-a-bowl soups, freshly sliced deli meats, fish tacos, and local teriyaki tofu. Students pay with bar-coded badges, which keeps eligibility for free or reduced-price meals anonymous. Annual participation has increased from 18 million to 25 million meals.
Turlock Unified School District — Scott Soiseth
Innovation: "real. fresh."
The Child Nutrition Department surveyed students about improving school food and kept hearing one word: "fresh." They introduced grab 'n go fruit stands, free-range chicken, and all-natural grass-fed beef in a broad-scale transformation to menus featuring fresh and local food.
The team also realized that they needed to change students' perceptions. They hired a marketing firm, which helped them develop a new brand: "real. fresh." They made that the focus of a long-term marketing campaign. The real. fresh. logo appears on cafeteria posters, fruit stands, uniforms, menus, food service trucks — just about everything that comes out of the Department of Child Nutrition. Since then, Turlock has increased student participation in school meals by 300 percent.
Ventura Unified School District — Sandy Curwood
Innovation: Multi-district Collaborative Purchasing and Professional Development
Ventura joined forces with Hueneme, Oxnard, Rio, and Ojai Unified School Districts to foster team building, boost skill sets, and reduce costs. They worked together to conduct professional development workshops, develop recipes, and identify the products to put out to bid—saving money while boosting collective average daily participation from 16,000 to 30,000 students.
In 2014–15, the consortium will add yet another school district: Conejo Valley Unified School District, which Curwood joined as director of child nutrition in September 2013.
November 21 2013
show