California State Assembly Proclaims "California Thursday"
On April 23, 2015, the day after Earth Day, the California Assembly recognized the California Thursdays® program and unanimously passed a resolution, HR 15, declaring the day "California Thursday" and commending the Center for Ecoliteracy and the districts participating in the program.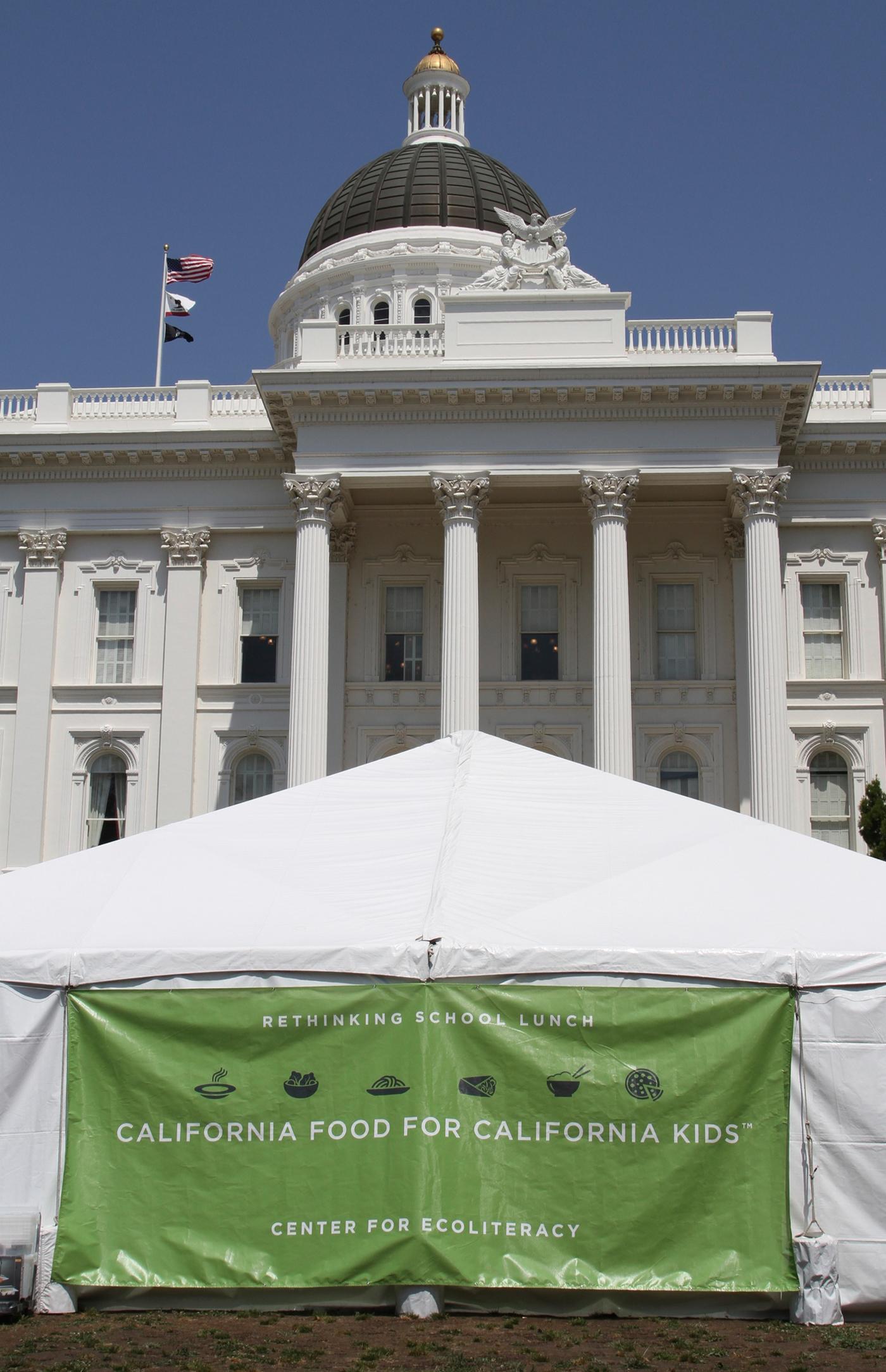 California Thursdays is a collaboration of the Center for Ecoliteracy and participating school districts to serve healthy, freshly prepared school meals made from California-grown foods. The program was initially piloted in one district (Oakland), grew to 15 districts in fall 2014, and then in 2015 to 42 districts that collectively serve more than 250 million meals a year.
Assemblymember Susan Eggman (D-Stockton) introduced HR 15, which had 74 co-sponsors. It read, in part, "Resolved … that the Assembly proclaims April 23, 2015 as 'California Thursday' and commends the Center for Ecoliteracy and participating districts for advancing health and academic achievement, investing in California agriculture and California's economy, and benefitting the state's environment; and urges all California schools to participate in 'California Thursdays.'"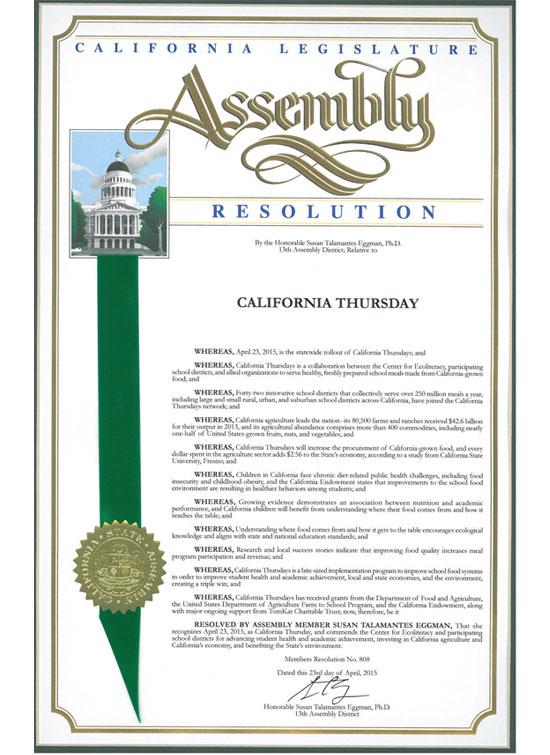 Click here for a PDF version of the resolution text [79k pdf]
May 5 2015
show