San Diego County Collective Impact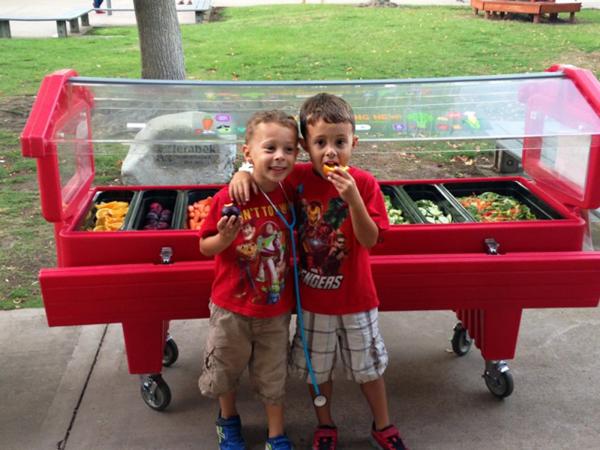 The San Diego County Collective Impact effort features 12 San Diego County districts that are members of the California Thursdays® network. Together they represent 431 schools with more than 314,000 students, and serve over 46 million meals a year.
California Thursdays network members in San Diego County:

Cajon Valley Union
Chula Vista Elementary
Encinitas Union Elementary
Escondido Union
Fallbrook Union Elementary
Julian Union Elementary
La Mesa-Spring Valley
Oceanside Unified
San Diego Unified
San Ysidro Elementary
Sweetwater Union High
Vista Unified
Working with the Center for Ecoliteracy, in collaboration with Community Health Improvement Partners and many local organizations, the districts are serving tasty California Thursdays meals that:
improve student health and readiness to learn
support the San Diego economy
benefit the environment, and
teach children where their food comes from
How? Learn more about California Thursdays:
California Thursdays is a collaboration between the Center for Ecoliteracy and a statewide network of school districts to serve healthy, freshly prepared meals with California-grown food. The program is part of the Center's California Food for California Kids® initiative.
The San Diego County Collective Impact effort is generously supported by the TomKat Foundation, The California Endowment, New Priorities Foundation, Panta Rhea Foundation, Szekely Family Foundation, the California Department of Food and Agriculture's Speciliaty Crop Block Grant Program, and the U.S. Department of Agriculture's Farm to School Program.
February 10 2016
show