Spreading Ecoliteracy from Berkeley to Bhutan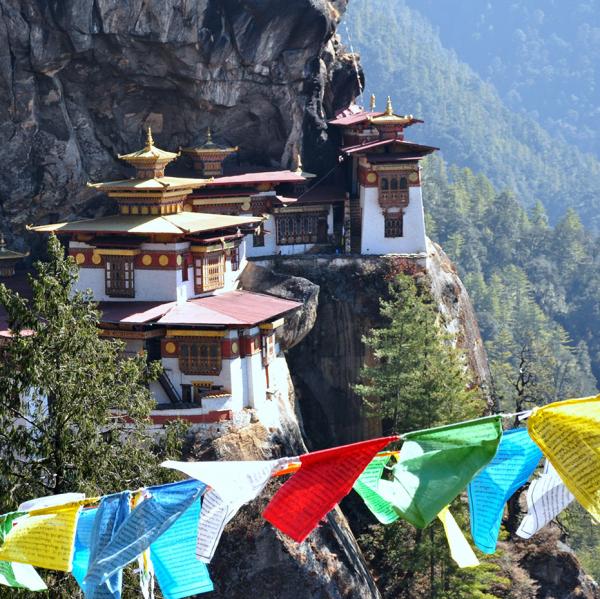 Since Zenobia Barlow cofounded the Center for Ecoliteracy nearly 20 years ago, she has had to explain what "ecoliteracy" means so many times that she has sometimes wondered whether she and her fellow cofounders, systems thinker and author Fritjof Capra and former Esprit International CEO Peter Buckley, should have called it something else.
But no more.
Ecoliteracy has now been embraced in places ranging from the San Francisco Unified School District to the Kingdom of Bhutan, a landlocked country roughly the size of Maryland that lies at the eastern end of the Himalayas.
The reason? With reports of escalating environmental crises such as climate change and resource depletion, growing numbers of people are recognizing that human survival depends on the ability to understand the ecological principles that sustain life — and to live accordingly.
Barlow, executive director of the Berkeley-based Center for Ecoliteracy, spent a week in December in Bhutan as part of an international delegation of educators invited to advise the government on introducing Gross National Happiness (GNH) principles into the country's education system.
At that meeting, reports Barlow, "The Bhutanese government determined that ecoliteracy will be taught as an essential dimension of the country's commitment to transforming the education system over the next 25 years."
But that development is only the most recent sign of the rising interest in ecoliteracy. In 1995, the year in which the Center for Ecoliteracy was founded, its staff worked with one school in Berkeley and one school district in Marin County, California. In 2009, the Center's staff worked with 106 elementary and secondary schools through consulting, seminars, and training offered through its leadership academy.
Since 2006, when the Center decided to actively extend the organization's reach beyond the Bay Area, educators from most U.S. states and dozens of countries, including Brazil, Japan, and New Zealand, have attended the Center's seminars. Nearly a million people have also accessed resources about ecoliteracy on the Center's website.
And now, ecoliteracy is becoming part of the national education policy of a country more than 7,000 miles away.
Ecoliteracy and Gross National Happiness
One of the world's newest democracies, Bhutan gained worldwide attention in 1972 when King Jigme Singye Wangchuck declared that "Gross National Happiness is more important than Gross National Product," and made achievement of GNH a national priority. Unlike the Gross National Product, which emphasizes economic growth, GNH emphasizes both material and spiritual development.
Says Barlow, "Gross National Happiness is conceived essentially as a development path that stands in stark contrast to modern economic thinking, with its singular focus on maximizing material production and consumption without regard to the negative impacts on peoples, cultures, and the natural world. GNH offers an inspiring alternative, with its commitment to enlightened governance in order to achieve equitable economic well-being for the people of Bhutan while sustaining its richly diverse Himalayan environment and wise and ancient Buddhist culture."
Bhutan's prime minister, Lyonchhen Jigmi Y Thinley, has declared that education plays a central role in this ambitious and visionary plan — or, in his words: "We have identified education as the glue that holds the whole enterprise together."
In 2009, Bhutan's leaders committed themselves to what has been called the first attempt by any government to apply holistic and contemplative educational principles fully into its national education system.
The December meeting convened leading international educators for advice on the implementation of these goals. Along with Barlow, participants included Vandana Shiva, Satish Kumar, Cheryl Charles, Sanjit Bunker Roy, and Center for Ecoliteracy board member David W. Orr. The meeting embraced five learning approaches seen as consistent with GNH principles: holistic education, contemplative education, indigenous knowledge, critical thinking — and ecoliteracy.
"Ecoliteracy is relevant to the Bhutanese people because of their commitment to equitable and sustainable economic development that doesn't undermine their fragile Himalayan environment or ancient culture," says Barlow. "It is also relevant because the scientific understanding of interdependence is echoed deeply in the Buddhist world view.
Barlow encouraged Bhutanese educators to revive and emphasize an environmental studies track that will integrate science, geography, and social studies, while offering project-based, hands-on learning.
"I also explained," she adds, "that we believe that the best hope for learning to live sustainably lies in schooling that returns to the real basics: engaging with the natural world; understanding how nature sustains life; nurturing healthy communities; exploring the consequences of how we feed and provision ourselves; caring about the places where we live and the people and creatures in them."

These are the practices that the Center for Ecoliteracy advances through its Smart by Nature: Schooling for Sustainability initiative and its recent book of the same name. It was gratifying, notes Barlow, to see these principles and practices receive such an enthusiastic reception in an ancient culture committed to integrating emotional, social, ecological, and spiritual well-being.
January 26 2010
show