School Lunch Initiative Evaluation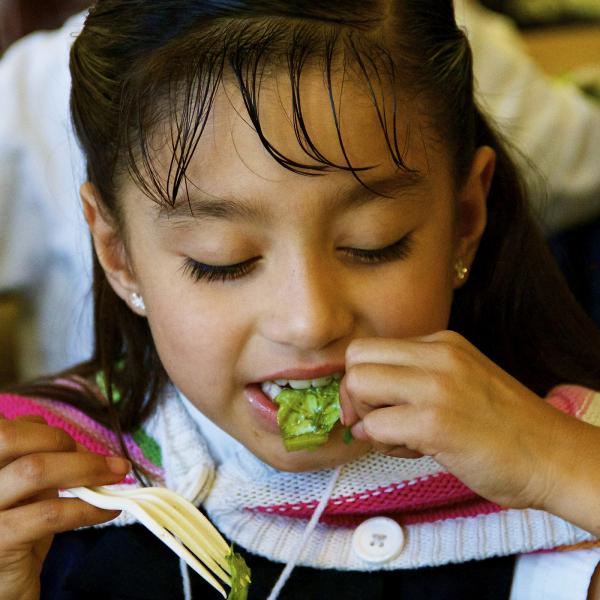 Report: Changing Students' Knowledge, Attitudes, and Behavior in Relation to Food: An Evaluation of the School Lunch Initiative
The School Lunch Initiative — launched as a collaboration among the Center for Ecoliteracy, Chez Panisse Foundation, and Berkeley Unified School District in 2004 — was one of the first comprehensive school lunch reform efforts in the nation.
It was based on the hypothesis that if young people are involved in growing, cooking, and sharing fresh, healthy food — while learning about it in the curriculum — they will be more likely to develop lifelong healthy eating habits and values consistent with sustainable living.
The September 2010 report, Changing Students' Knowledge, Attitudes, and Behavior in Relation to Food: An Evaluation of the School Lunch Initiative, conducted by the Dr. Robert C. and Veronica Atkins Center for Weight and Health, University of California at Berkeley, examines the results of a three-year longitudinal study.
The goal was to determine the effects of the School Lunch Initiative on students' knowledge about nutrition, food, and the environment; attitudes toward healthy eating and environmental responsibility; and eating behaviors.
Download the executive summary
Download the executive summary PDF [120k]
Download the complete report [2.7mb]
September 23 2010
show