What Is California Thursdays®?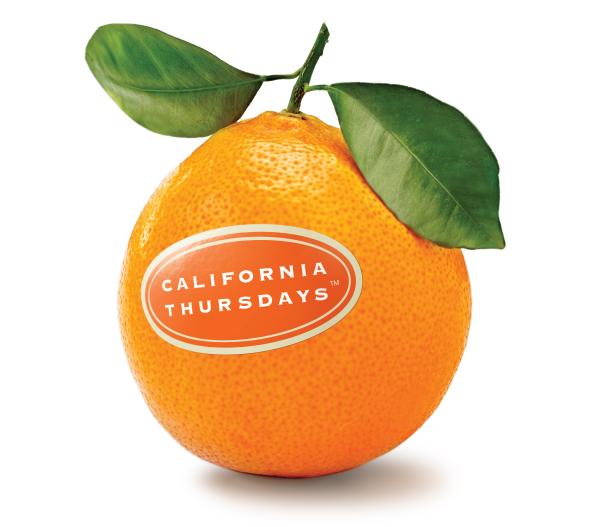 The program, part of the Center's California Food for California Kids® initiative, was developed and piloted in partnership with the Oakland Unified School District during the 2013–14 school year. It expanded to 15 districts in 2014, to 42 districts in 2015, and to 58 districts (which together serve more than 283 million meals a year) in 2016.
Participants in the program understand the value of offering appealing school meals that support student health and academic achievement, contribute to local economies, protect the environment, and help kids learn where their food comes from.
The goal of serving one freshly prepared meal per week is an achievable step. At the same time, it requires changes throughout nutrition services operations. (For instance, CEL's Rethinking School Lunch planning framework identifies 10 related pathways for food service reform.) To assist adopters of the California Thursdays program, the Center for Ecoliteracy has created compelling, relevant marketing and communications materials and is consulting with participants as they launch their programs.
The network of participating districts includes Albany City Unified, Alvord Unified, Antioch Unified, Arvin Union, Brentwood Union, Buckeye Union, Cajon Valley Union, Calaveras Unified, Chico Unified, Chula Vista Elementary, Conejo Valley Unified, Davis Joint Unified, Del Norte County Unified, Elk Grove Unified, Encinitas Union, Escondido Union, Fallbrook Union Elementary, Fontana Unified, Grass Valley, Hemet Unified, Julian Union, La Honda–Pescadero Unified, La Mesa-Spring Valley, Lodi Unified, Los Angeles Unified, Manteca Unified, Millbrae Elementary, Monterey Peninsula Unified, Mt. Diablo Unified, Napa Valley Unified, Natomas Unified, Nevada Joint Union, Oak Park Unified, Oakland Unified, Oakley Union Elementary, Oceanside Unified, Pacific Elementary, Pajaro Valley Unified, Palm Springs Unified, Pittsburg Unified, Ravenswood City Elementary, Rescue Union, Riverside Unified, Sacramento City Unified, San Diego Unified, San Francisco Unified, San Ysidro Unified, Santa Clara Unified, Santa Cruz City Schools, Sonoma Valley Unified, Sweetwater Union High, Tracy Unified, Turlock Unified, Tustin Unified, Upland Unified, Vista Unified, West Contra Costa Unified, and Woodland Joint Unified.
California Thursdays is generously supported by TomKat Foundation, U.S. Department of Agriculture, California Department of Food and Agriculture, The California Endowment, Panta Rhea, Tides Foundation, New Priorities Foundation, and donors to the Center for Ecoliteracy.
April 24 2015
hide