The Meaning of Food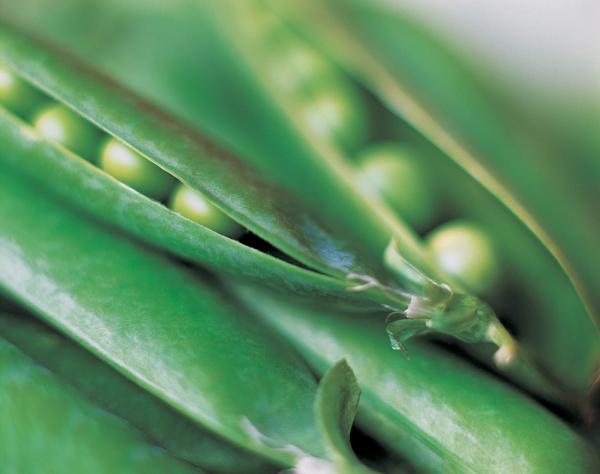 Kipahulu, Hawai'i — Stepping barefoot into the deep warm mud of a taro patch can be a bit daunting.
I keep wondering if anything creepy is lurking down there. But soon my feet find solid ground and I wade over to where Tweetie Lind, a Hawaiian taro farmer, is waiting for me. To get to this remote East Maui valley, we'd hiked up a mountainside, past a feathery waterfall, and through a dark forest of lush ferns and giant mango trees. Now, knee-deep in mire, we're surrounded by gigantic heart-shaped taro leaves, glowing bright lime-green in the tropical sunlight.
Tweetie and her family are bringing back traditional Hawaiian food and farming and educating visitors about how taro, the staple of the traditional Hawaiian diet, is grown and prepared. They have been clearing forest, rebuilding crumbling rock walls, and planting traditional crops like taro, sweet potatoes, and breadfruit as part of a community effort, Kipahulu 'Ohana , to restore ancient lo'i kalo (taro fields) near their ancestral homes.
Tweetie's farm is part of a renaissance of traditional agriculture going on throughout Hawai'i. Many of these farms are linking up with schools that are including traditional foods in school meals. Their students are getting out of the classroom and into the mud. They are participating in the whole cycle of taro, including learning the cultural protocols for planting and sharing the harvest. This way of learning is what Makaluapua Ka'awa, director of the Ke Kula 'o Samuel Kamakau Hawaiian language immersion school in Oahu, calls ike kino, or body knowledge. And this is how they hope children will learn to change what they eat, through a hands-on, or in the case of the taro patch, a feet-first, way of exploring the deeper meaning of food.
To show me how taro is harvested, Tweetie reaches down, grabs a handful of stalks, raises her foot, and then smashes it down alongside the base of the plant. She looks up and smiles at my skepticism, explaining that this is the way to release the corm from its roots. Soon we are both laughing and doing this crazy stomping mud dance together. We free a massive "mother" corm along with smaller ones that are the "children," which is the familial way Hawaiians refer to taro.
After pulling up over a dozen plants, we wash them, and our feet, and walk up a grassy path to an open palm thatched hale (house.) Tweetie shows how the huli (stalk) is cut from the corm so it can be replanted and grow another corm. The leaves can be prepared like spinach, Tweetie says. And the stalks can be steamed. The corms are baked or boiled. It's all edible, delicious, and nutritious. Tweetie's young son chimes in: "nah, taro is all about poi," the traditional fermented paste made from pounded boiled taro. "You gotta have poi to eat with the fish!" We spend the afternoon sitting in the shade, drinking lemonade, and, in true Hawaiian style, "talking story."
Tweetie talks about her concern over how children eat these days and how disconnected their diet is from who they are and where they live. She brings local school groups here to taste something other than their typical school lunch of preprepared foods. She tells them how Hawaiians integrated local plants and animals into their diet. There are wild plants growing nearby that can be used for medicine, she says, and points out extensive archeological features that indicate this valley once supported a large population. The ancient Hawaiians used farming methods that today we would recognize as sustainable and organic. The Linds use these traditional ways, like the 'auwai, ditches built to divert water from nearby streams, slowly, so soil and nutrients are not washed away. The auwai system returns the water, clear and clean, back to the streams to continue on to the ocean, later to come back to the mountains again as rain.
The ancient Hawaiians linked their daily activities to these cycles of life. They lived in 'ahupua'a, land divisions that ran from the mountain to the sea so that everyone had access to all the farming, fishing, hunting, and gathering done there. But their basic staple was taro, because of its enormous nutritional value and its cultural importance.
Hawaiians consider taro to be their older brother. Their creation story tells how the first baby born to their procreators was stillborn. When the little boy's body was buried, the taro plant grew from it. Their second child lived and became the ancestor of the Hawaiian people. Thus, the cultivation of taro has always been an act of reverence, both for the land and for a person's genealogy.
Mehana Blaich, a Hawaiian language teacher on the island of Kauai, says that the lo'i kalo is her favorite classroom. It's there, she says, that children reconnect to food and themselves. As Mehana tells the story of taro to her students, she weaves in what she calls "the lessons of the lo'i." This is where we learn to honor taro, she says, because, as Native Hawaiians, "taro teaches us who we are."
When Captain Cook landed in Hawai'i in 1778, he found a hard-working people who were lean and strong. Then diseases ravaged the Hawaiians and economic exploitation led to a loss of their lands and traditional foods. Today, Native Hawaiians, disconnected from the land, suffer from a disproportionate number of serious health problems. According to the Waianae Coast Comprehensive Health Center, "diet-related diseases (such as diabetes, cancer, and heart disease) account for approximately 70 percent of the deaths among Native Hawaiians."
These dismal facts led to a remarkable experiment: The Wai'anae Diet. The idea was to find out if eating only foods available in Hawai'i before Western contact, foods low in fat and high in complex carbohydrates and fiber, would restore Native Hawaiians to health. For three weeks, a group of Native Hawaiians ate taro, sweet potato, breadfruit, greens, seaweed, and fruit, along with small amounts of fish and chicken. They could eat as much as they liked, and they didn't even have to exercise! The results were dramatic. In just 21 days, participants lost an average of 17.1 pounds. Their cholesterol levels fell by 14 percent, as did triglyceride levels and other factors related to heart disease and diabetes.
Unfortunately, this success has not translated into dietary change in Hawai'i's homes or schools. The obstacles are enormous, ranging from lack of access to land and water for growing traditional crops, to public policy that favors industrial agriculture, and indifference bred in the convenience and seduction of fast food.
In Hawai'i today, childhood obesity rates are twice the national average. Farmers like Tweetie Lind are addressing that problem by reconnecting food, farming, education, and health. She says young children need to experience growing food firsthand as part of their educational experience. "We need to support alternatives to the processed foods that contribute to the many health problems we face, including obesity in our youth," she says. "By growing kalo, and involving the youth in the process, we hope to renew their interest in traditional Hawaiian food and culture."
© Claire Hope Cummings
June 29 2009
show