Offer Enriching Experiences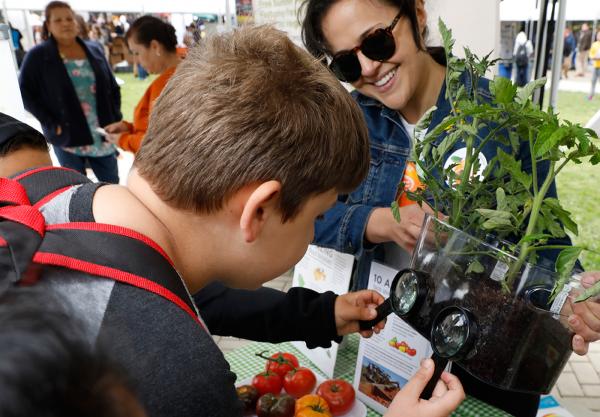 In addition to serving nutritious meals, summer meals programs are a prime opportunity to provide meaningful educational experiences to children while school is out. Summer meals sites that offer enriching activities are often the most popular and can feel more welcoming and accessible to children and families, offering the greatest overall benefits.
Tips for engaging children and families at summer meals sites:
Prevent summer learning loss. Educational programming at summer meals sites allows children to apply the knowledge and skills they learn during the school year, preventing learning loss during the summer months. The structure provided by quality programming is an additional draw for families to come to these sites.
Host taste tests with summer produce. Taste-test activities are a fun and easy way to engage families and promote healthy eating. Develop a taste test for seasonal produce such as peaches or tomatoes — this is the time of year when they taste their best! Ask participants about the flavors and textures they experience. Encourage discussion by using the adjective guide in Savoring California.
Engage local growers. When planning educational programming, consider reaching out to farmers who work directly with local school districts or in nearby farmers markets. Inviting farmers to summer meals sites gives community members the opportunity to learn about food systems and exposes them to new produce varieties. It also promotes local farm businesses and highlights careers in agriculture.
Partner with youth-serving organizations. Parents are always looking for things to do with their children during summer. Research demonstrates that summer meals sites with the highest participation have regular activities scheduled around mealtimes. If you're not able to host activities consistently throughout the summer, consider partnering with local agencies such as the YMCA, Boys & Girls Club, or health departments to offer activities that promote health and learning.
January 31 2020
show